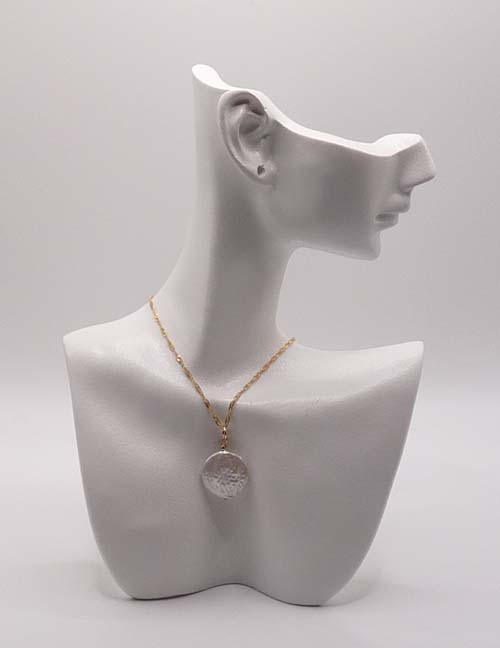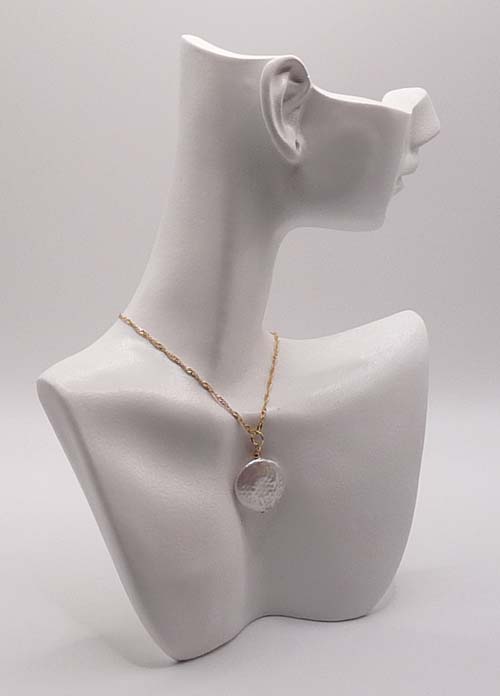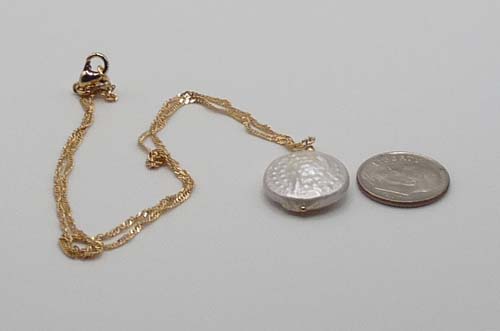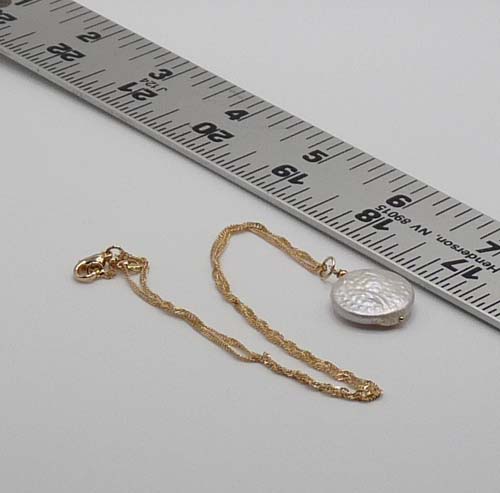 Coin Pearl Necklace
The chain is a gold filled Singapore chain that is 1mm and 15 3/4" long.
The pearl is a AA, flat baroque, fresh water coin pearl.
Please Note!!! The display bust is small and nowhere near the size of an actual head. Please view all pictures to understand the size of the coin pearl.
Comes in a small plastic envelope.
38.00 with free shipping <eb><et>


Click to go to order form